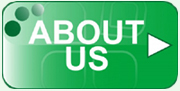 ELMECH INDUSTRIES started its operation in Mumbai in 1978 and specialises in manufacture of Mechanical Thermostat, Thermal Fuse, Stem Type Thermostat, Thermal Overload Protector, to cater to the requirement of Domestic electrical appliances such as Irons, Ovens, Grillers, Roti Makers, Snack & Sandwitch Toaster, Sterilizers, Storage & Instant Water Geysers, Boilers, Hot Plates etc. under the brand name ELMI.
ELMECH INDUSTRIES also manufacture Bimetal Disc Type Thermal Cutouts, Thermal Switches, and Temperature Switches and similar other products which protect the equipment against overheat by switching off the power supply. These are available in Snap Action Automatic Reset (with normally open or normally close contacts), Manual reset, one shot temperature limiting device. Thermal cutout are available with screw or stud mounting and are rated at 10, 16, 20 amp, temperature range 40°C to 200°C (at an interval of 10°C). These are used in Induction Heating Equipments, Welding Machines, Uninterrupted Power Supply, Instant & Storage Water Geysers, Boilers, Flameproof Equipments, Thyrestors, Battery Chargers, Heat Sinks, Washing Machines, Dish Washers, Microwave Oven, Mosquito Repellants, Battery Chargers, Heating Pads, Blankets and similar other applications. Under the brand name MIKRON.
We are constantly developing new items using Bimetal Technology and if you have any specific requirement we will be glad to develop the same for you.
The Snap Action Disc ensures better, reliable & chatter free operation. The switching system is current insensitive and reacts to external thermal load only.